Welcome to the only American Video Store for German Movies.
Over 2000 German language videos for sale or rent in the US.
Please note: All video tapes are in the American NTSC VHS format
and will play on all VCRs and TVs in the U. S. and Canada.
******
We are drastically reducing our VHS movie inventory, so this might be the last chance to own or view the classic German movies or other German music ZDF TV-shows in America.
Buy now, before they are all gone forever!
******
Uebrigens, wir haben gerade eine groessere Menge deutscher Videos von einem Filmsammler erworben. Teilen Sie uns mit was Sie suchen. Vielleicht haben wir den Filmtitel.
******
CLOSEOUT!!!!!
HUNDREDS OF PRICES REDUCED!!!
BUY NOW!!!
2015 Christmastime Special!!
Any 10 videos for only $49.95 plus $18 s/h
while supplies last

---
Your credit card will not be charged until your order is ready for shipment.
All information you give to us is strictly confidential and NEVER
disclosed or given to 3rd parties!
---
Looking for a certain title? Click on our


---
For a DVD player that plays American and most German DVDs $89.00
While supplies last
---
You asked for it and here it is!!!
The Sissi Collection
5 disc set
Now on DVD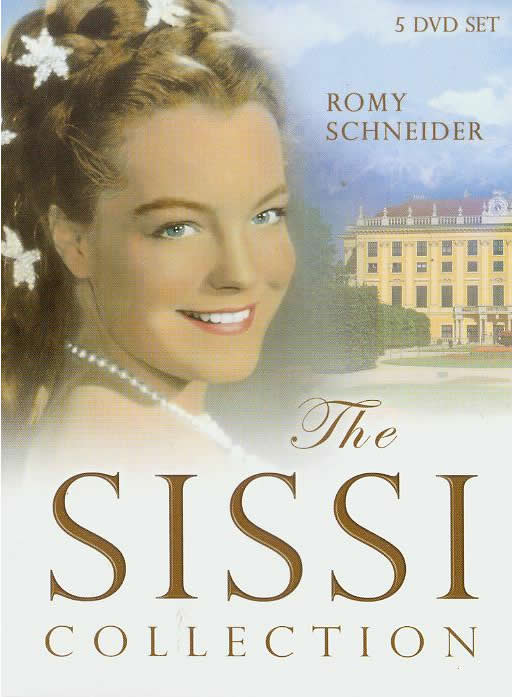 Click on above image to order - zum Bestellen einfach am Sissibild clicken
includes all five full length featured films:
Sissi I: Jugendjahre
Sissi II: Die Junge Kaiserin
Sissi III: Schicksalsjahre einer Kaiserin
Sissi, Forever My Love
Maedchenjahre Einer Koenigin
only $79.95
---

Needing a new Video Player? We have a VHS Video Cassette Recorder+DVD Player
All-in-one unit. Call for current price
317-547-1257
---
Our bakery in Indianapolis,
The Heidelberg House,
was featured on the Food Network show "Food Finds - Holiday Gifts"

http://www.heidelberghaus.com http://www.heidelberghouse.com
Call us to rent or buy any of our videos!
317/547-1257
Videos can only be rented within the United States.
How else may I place an order?
Click on the envelope to send us e-mail!

Not responsible for typographical errors.
Video run times are approximate.
Prices and availability from our video suppliers are subject to change without notice.
Our mail order German video store provides you with a chance to enjoy hundreds of German videos that you normally cannot find in any of your local video stores. If the video you are looking for is not listed with us, please check with the Goethe Institute, perhaps they have it in their inventory.
Send comments regarding contents of this page to
glvc@indy.net


Last modified: Friday, November 6, 2015 11:36 AM
German Language Video Center© 1997/2015
Entire Website copyrighted 1997, 1998, 1999, 2000, 2001, 2002, 2003, 2004, 2005, 2006, 2007, 2008, 2009, 2010, 2011, 2012, 2013, 2014, 2015
No reproduction or download allowed for commercial purposes without written permission.

GLVC 2015©.